Skydiving in fall is apsolutely amazing!!!
Get ready to experience a unique adventure this fall! Although summer is often the preferred season for skydiving, fall offers a calmer and more intimate experience. As the temperatures start to dip, the hustle and bustle of the dropzone slows down, giving way to a more relaxed and enjoyable pace. With fewer crowds, fall also means shorter wait times, giving you more time to celebrate your adventure after touching down.
But that's not all – autumn is known for its stunningly beautiful colors, and it's a sight to behold while freefalling. You'll be surrounded by incredible shades of oranges and rusts, making it feel like you're floating above a fiery landscape. And if you're lucky, you might even experience a sunset jump – a breathtaking way to end your day.
So don't hesitate – book your fall skydiving adventure now and get ready for an experience you won't forget….
Benefits of Skydiving in Fall 
While summer is known to be the peak of the skydiving season, fall remains an insider favorite. Once you stumble upon a skydive in fall, you might not want to come back any other time.
One of the appeals of a skydive in fall is a change in the dropzone energy dynamic. You see, the hustling, bustling pace of the dropzone in summer trims back to a more relaxed, calm tempo in the autumn.
Because the volume of jumpers that visit Gateway Skydiving Center in the fall decreases, those who choose to go skydiving in fall can look forward to a more intimate experience. Oh, and did we mention that one of the bonus benefits to go skydiving in the fall is that less volume often means shorter wait times? Although this statement is, as always, weather permitting, those who choose to jump in the fall tend to spend less time on-site and experience expedited wait times. Shorter wait times mean even more time to celebrate your autumn skydiving adventure after you land!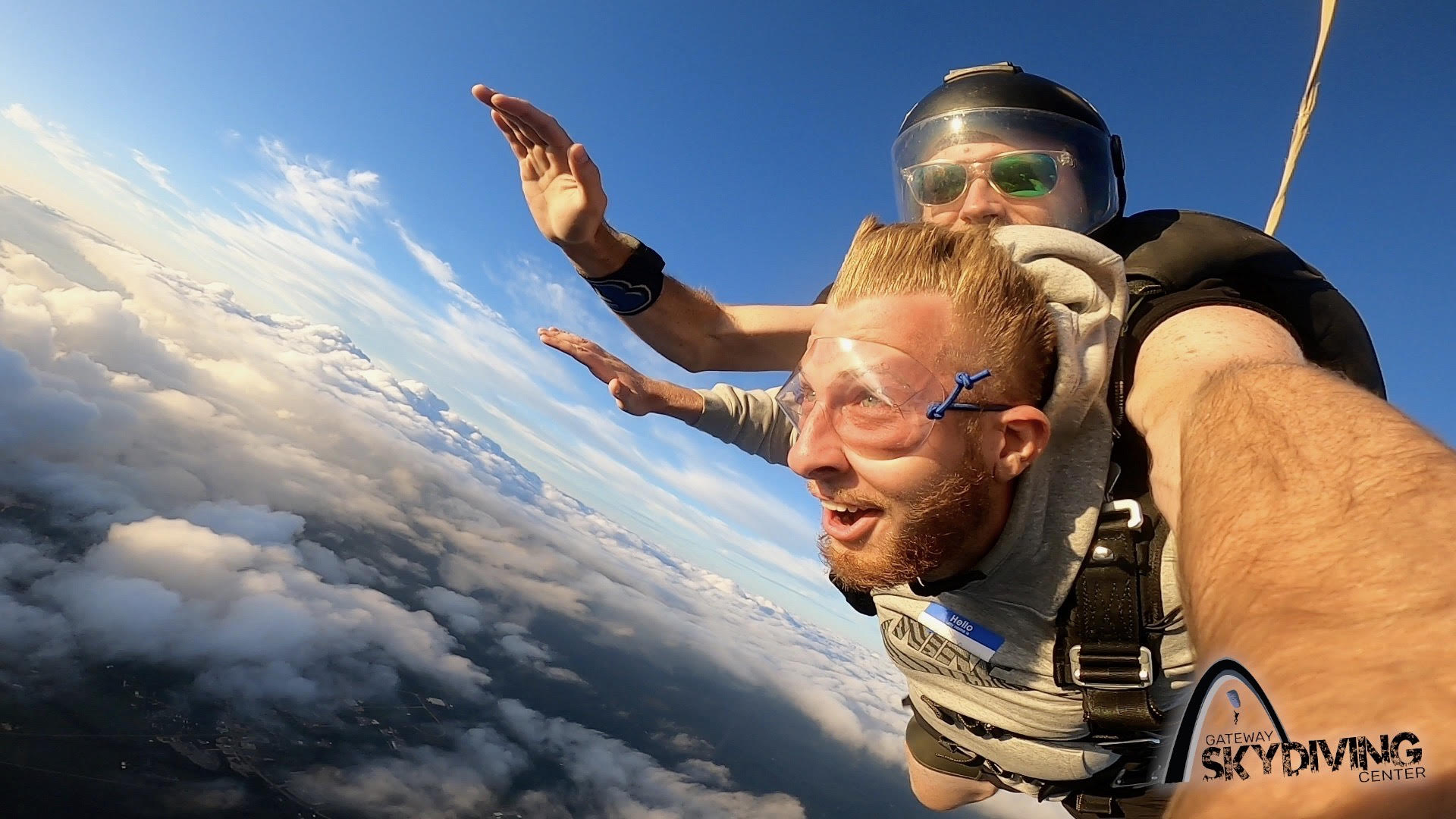 Inspiring Autumn Views
During the fall, when the leaves are painted rusted hues, it looks almost as if the forest is alight. The lush green of summer is slowly replaced as the days creep into autumn. If you go skydiving in the fall, you'll be in for a special treat—a visual feast of fiery foliage. The bright oranges and reds transform our pastoral surroundings into an awe-inspiring sight.
Another added bonus to an autumn skydive is the increased likelihood that you can experience a coveted sunset jump. If you time it right and choose the latest arrival slot, you've got a pretty good shot (although we cannot make any guarantees). However, with just the right schedule – because the sun sets so much earlier in autumn – your chances of seeing the beauty of dusk while drifting peacefully beneath a parachute become quite high.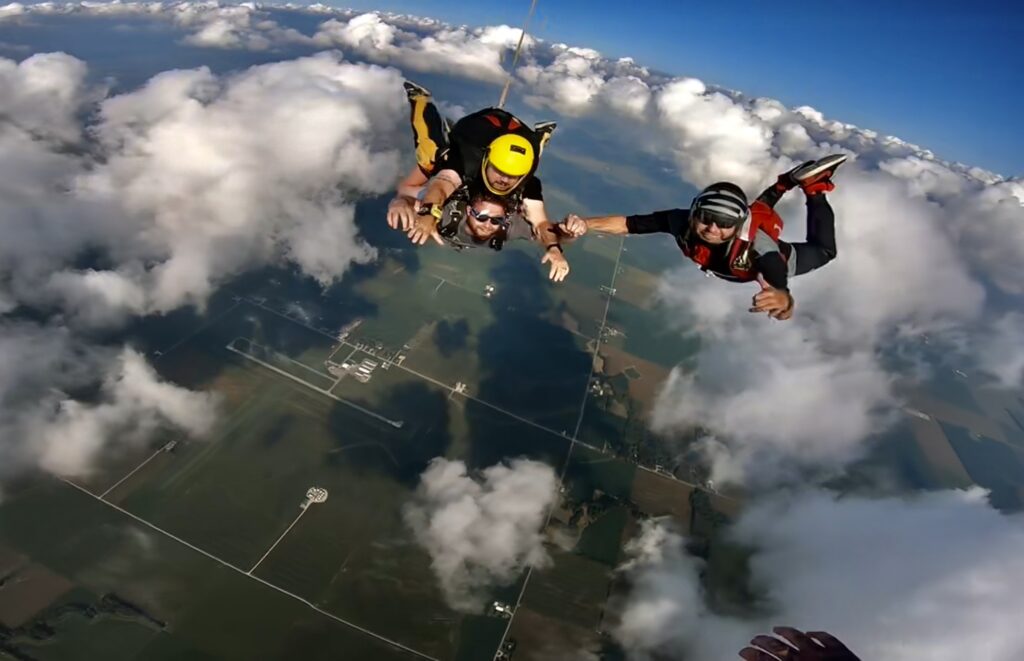 Skydiving in the autumn comes with a change of dynamic on the dropzone. The busy, crowded rushes of summer turn into a more relaxed and peaceful place. Fewer crowds mean less waiting time, which is a bonus. You can spend more time in the air and less time on-site which means more time to reflect on your unforgettable experience. Furthermore, autumn offers a unique visual feast of fiery foliage. The colourful leaves create an awe-inspiring sight making your skydiving experience even more memorable. The magical views during sunsets are also more likely to be experienced in the fall as the days are shorter. In short, a fall skydiving experience has three amazing components that include calmness, beautiful colours, and less waiting time. It is an all-inclusive package that is perfect for anyone who seeks an unforgettable skydive…