Thank you everyone for an amazing 2023 season we will see you in the spring of 2024..
Skydiving in St. Louis, MO since 2012
WE ARE PROUD TO SERVE MISSOURI, ILLINOIS AND INDIANA
WELCOME TO GATEWAY SKYDIVING CENTER!
So, you've always wanted to skydive?
Well now is the time to call and book your skydive and FINALLY cross it off your bucket list.  Gateway Skydiving Center is a 2nd generation, family-operated skydiving center with over 100 years of combined skydiving experience. We are located in Greenville, Illinois (a quick 45-minute drive east of St. Louis, MO), on a 500-acre award-winning airport perfectly suited for skydiving. We proudly serve the St. Louis, Missouri, Illinois and Indiana area.
This will be the skydiving experience you will NEVER forget, and that's our promise to you.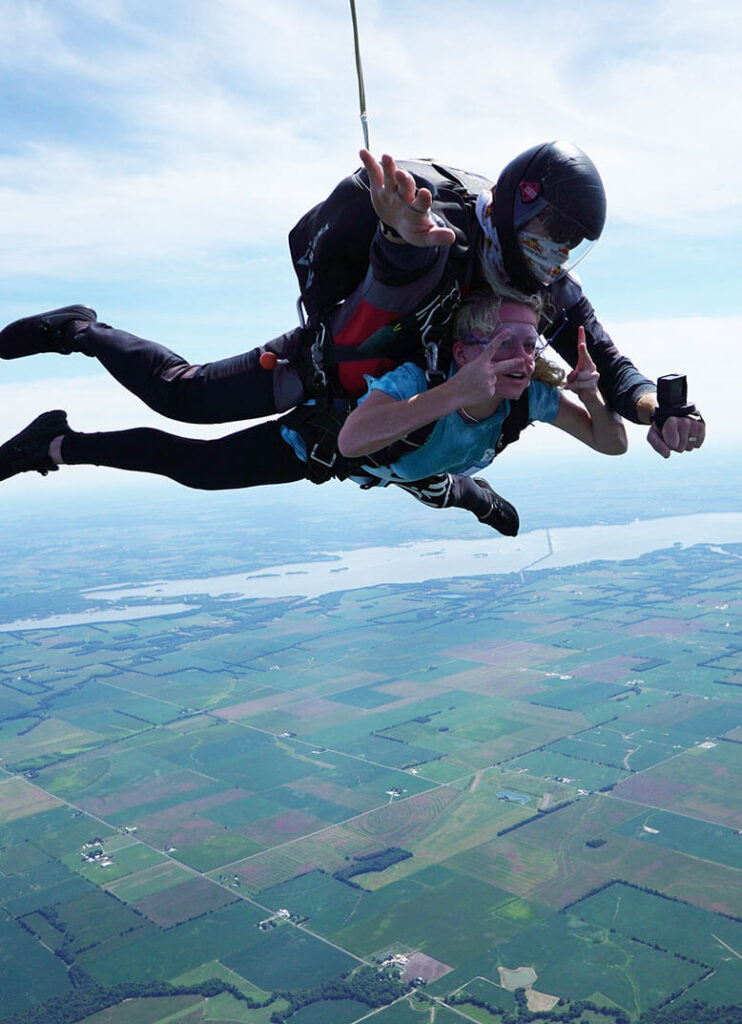 OUR REPUTATION SPEAKS FOR ITSELF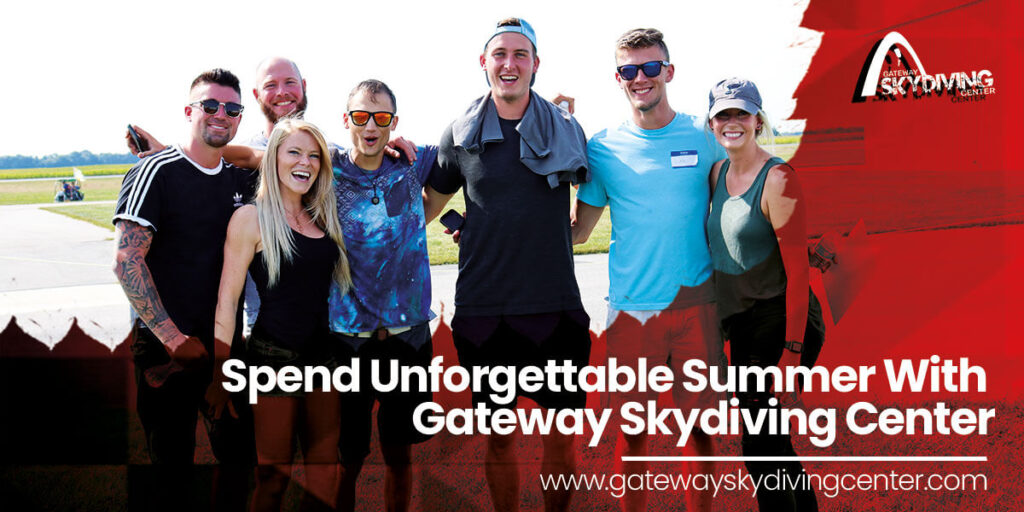 Skydiving Near St.Louis,MO Since 2012
At Gateway Skydiving Center, we have the best skydiving instructors in the St. Louis area. Our instructors compete in U.S skydiving competitions and have years of experience and thousands of skydives under their belt.
In 2023 Gateway Skydiving Center celebrated it's 11th season
( over 12,000 1st time tandem students) and we are proud of our unbeatable safety record, unmatched in all of Mid-West.
Your next adventure starts here
CARE FREE WITH BEST VIEWS OF CARLYLE LAKE
You will not be skydiving alone on your first jump – your certified USPA instructor is with you every step of the way. Tandem skydiving is the safest training method for first-time jumpers and has made the sport accessible to millions of people worldwide. Whether your goal is to become a United States Parachute Association (USPA) certified skydiver or you just want to give it a try – this is where you start. Must be over 18 and under 230lb.
Jump Alone after three tandem skydive's
Gateway Skydiving Center instructors are excited to teach new skydivers and making new Skydiving Instructors.  We love this sport and want you to enjoy becoming part of the sky family. We are here to help you along this amazing journey. Gateway Skydiving Center is the ONLY skydiving facility in St. Louis area where you can learn to skydive and become an instructor. 
CLOSEST SKYDIVING CENTER TO DOWNTOWN ST.LOUIS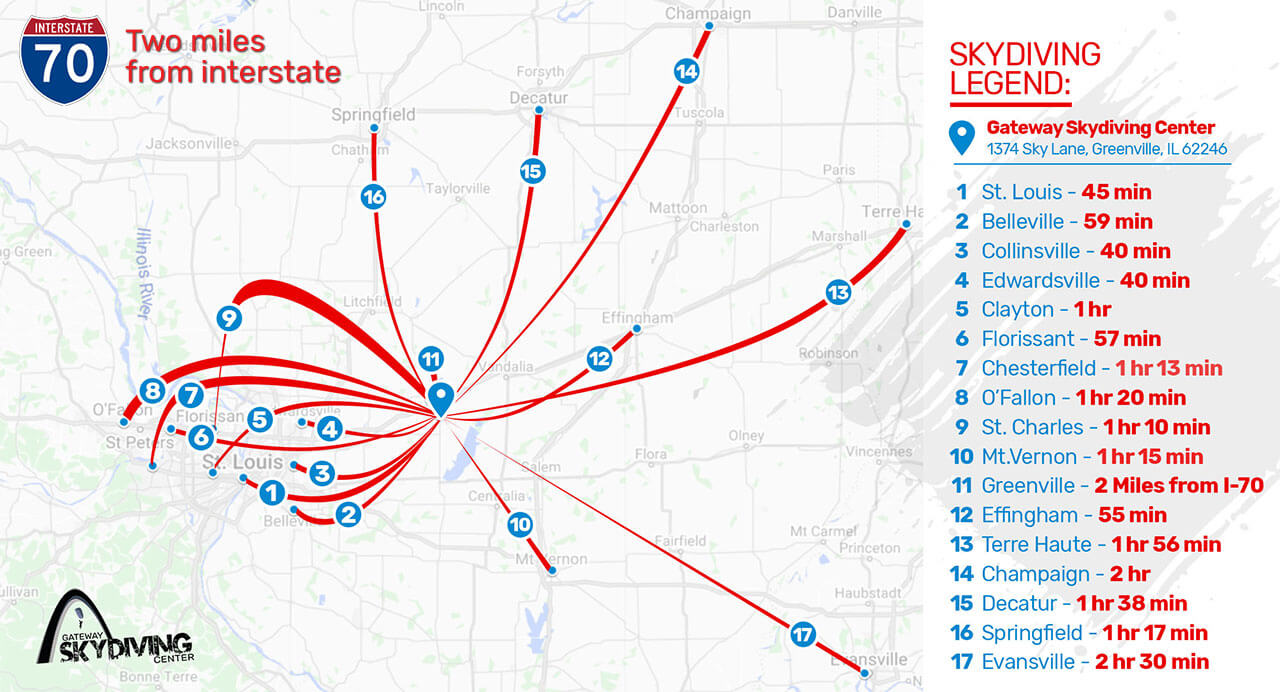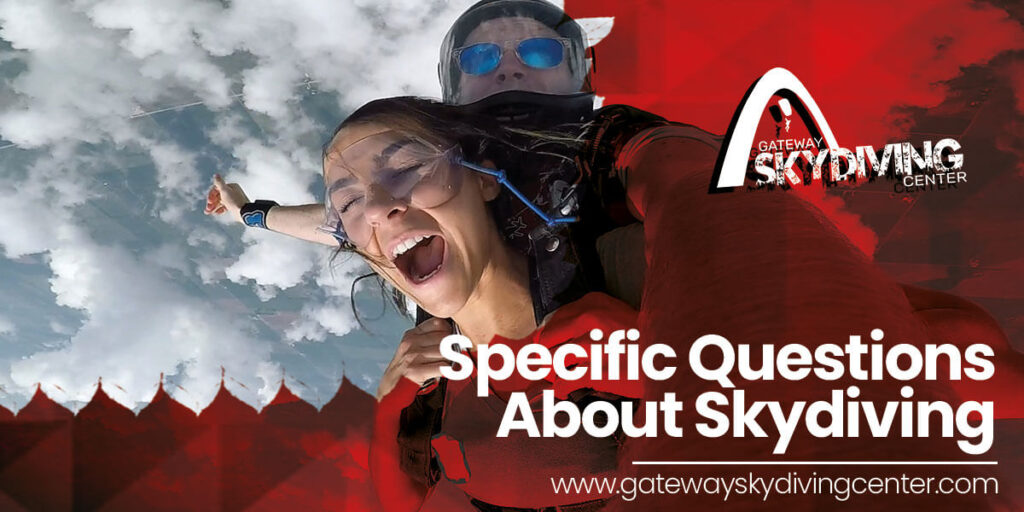 general skydiving questions
Like nothing, you can experience on the ground. It does not feel like a rollercoaster. You do not feel like you're falling. There is no "stomach drop". You will experience a lot of noise (from the wind) and some pressure pushing your arms up. Just smile and enjoy yourself. Smiling also helps prevent the dreaded "tandem mouth".
Yes. There are goggles made specifically for students who wear glasses, they fit over your frame and keep your glasses safe. If you're wearing contact lenses, you may wear a normal pair of goggles and they'll be safe too, just make sure your goggles are tight.
To skydive you must weigh under 230 pounds. You must be 18 years or older.  200-230 lbs – $2 per pound surcharge.
learn more about skydiving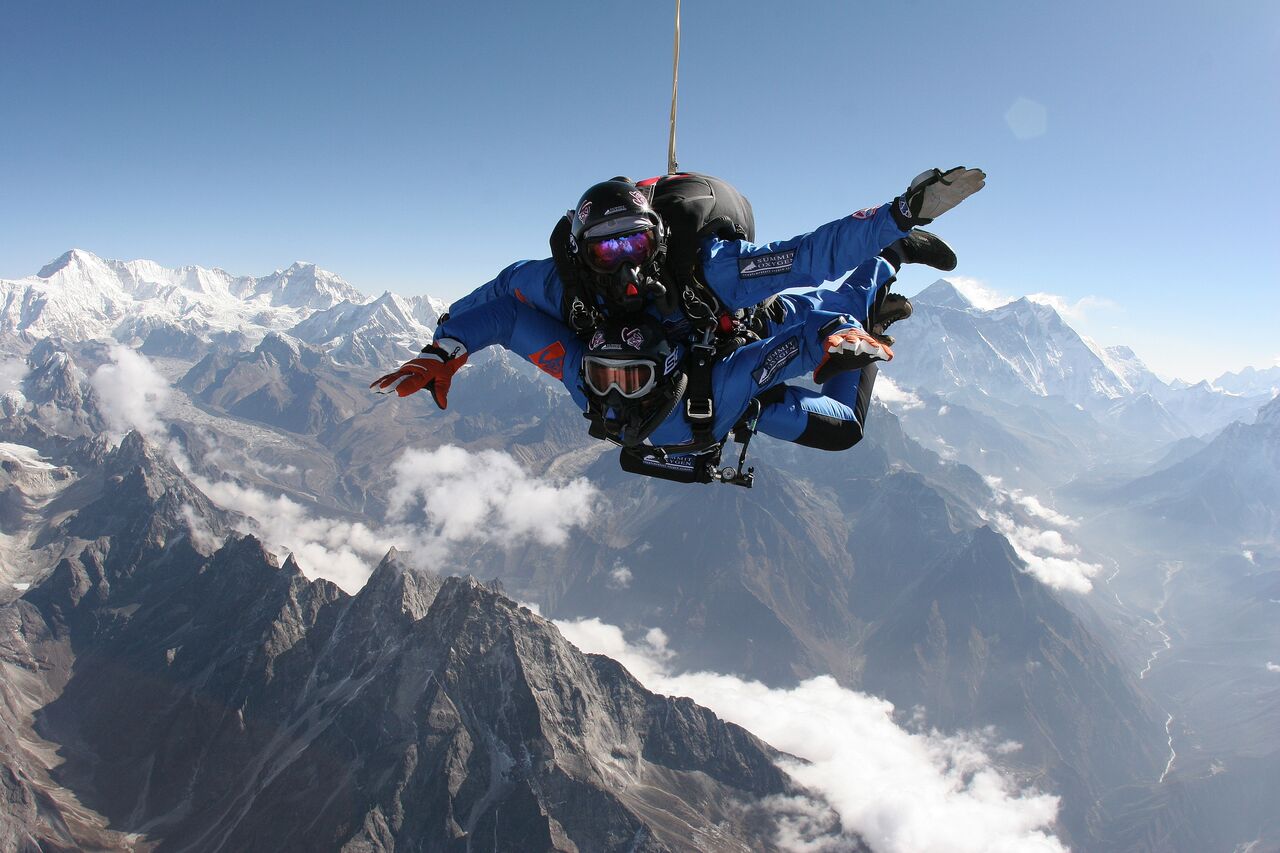 Skydiving in the winter…Skydiving is not a winter sport. I remember as a novice skydiver hungry to jump all the time and …