lEARN TO SKYDIVE in Saint Louis
AFF CERTIFICATION JUMP COURSE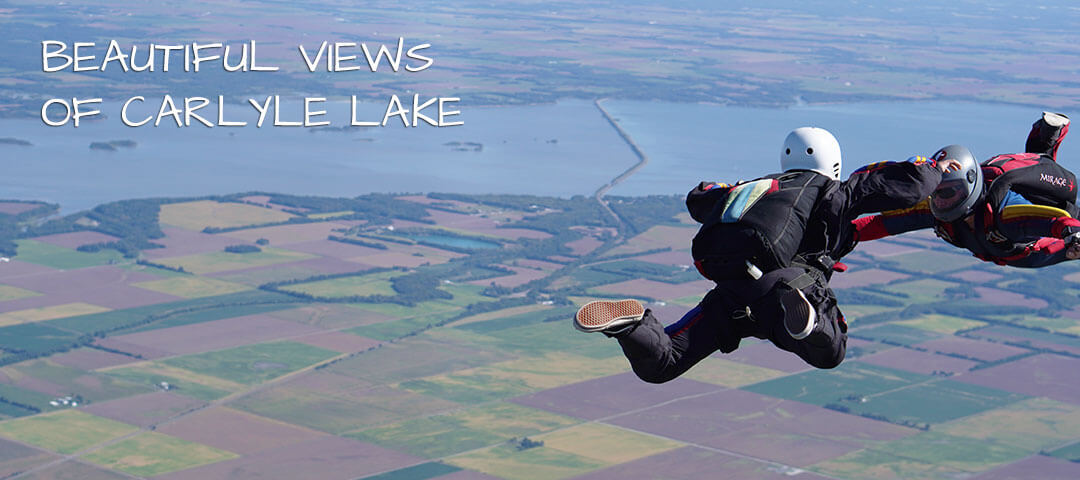 The Accelerated Freefall program is made up of seven levels, and taking the Ultimate AFF First Jump Course is the first step in your progression. Ground training typically takes between four to six hours. It includes lessons on the parachuting equipment you'll be using, aircraft procedures, emergency procedures, canopy control and landing techniques. Following the class you will jump from 10,500 ft wearing your own parachute system.
Two instructors will accompany you on your jump, flying by your side to assist you if necessary during nearly one minute of free fall. You deploy your parachute at 5,000 ft and then steer and land your own parachute with radio assistance. Full altitude on every jump is what you get with this training method. Wearing gear provided to you, your instructors help you learn stability by keeping grips on you for your first few jumps.
Skydiving isn't a fashion contest. ​You will be most comfortable in loose fitting, seasonally appropriate clothes. On cooler days, you might want to opt for jeans or sweatpants and a long sleeve shirt. No skirts or dresses.
​Tennis shoes will work best. No boots, flip flops, sandals or high heel shoes.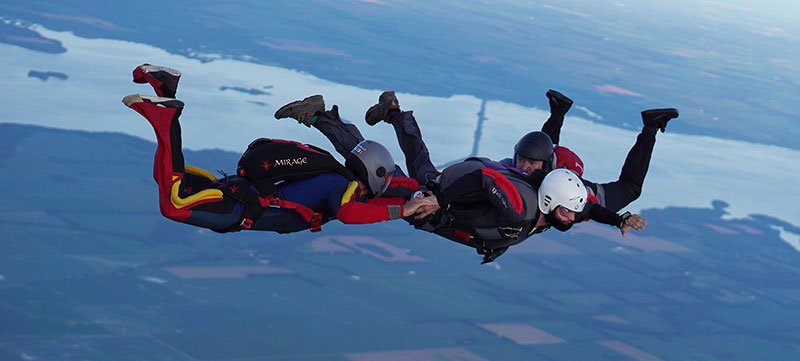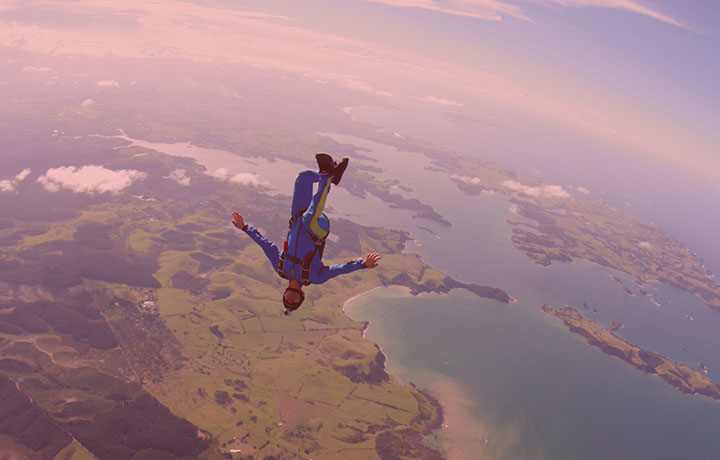 For more information, read about making your first skydive.
​It is not advisable to skydive if you are pregnant, or have back, limb or joint injuries.
If you have concerns about your ability to participate safely, please consult your doctor.
Note: Your first jump must be a tandem skydive.
In order to skydive, you must weigh under 230 lb and be 18 years or older.